creative PORTRAITURE
New York • Los Angeles • Toronto
I bring out the bliss in actors, musicians and other creatives.
My Creative Portraiture is an experience. The photographs we create together are the record of that experience and are as unique as the individual only you can be. There is no agenda, no schedule, no formula, no checklist. It is a collaboration of ideas and imagination in the moment, so each and every session is unique and different from every other one.
Actors, creatives, business people and even kids - we all need great photographs to represent ourselves to the world. Photographs that reveal your humanity and personality - a reflection of who you really are from the inside. Not the kind of cookie-cutter photographs (commonly called headshots) where you are directed to 'pose' and your resulting photographs blend in with everyone else's.
My process for taking photographs of people starts out with a get-together to see if we click and are interested in playing together. We will learn a lot about each other through this conversation. And if we're not going to have fun hanging out and taking pictures, there's no sense in moving forward. There is no charge for the meet-up...unless you want to buy my coffee.
Based on our conversations, we will schedule and make an initial plan for our shoot (aka adventure) day. Each session is borne out of our meeting.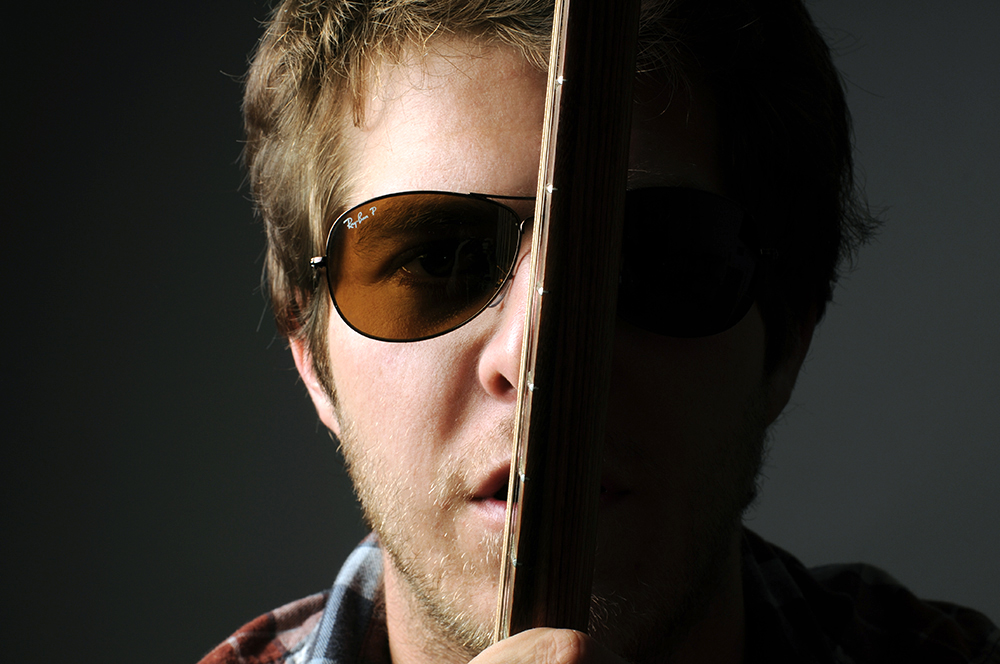 FULL DAY SESSION
Your photographs will span the whole day with unlimited locations, lighting opportunities and looks (not based on the number of wardrobe changes).
Your choice of 10 images, retouched hi res (print) and lo res (online).
HALF DAY SESSION
We'll capture as many locations, lighting opportunities and looks in 4 hours.
Your choice of 5 images, retouched hi res (print) and lo res (online).
To schedule your free coffee meet-up or if you have any questions...
...and I'll get right back to you!
Testimonials

When I reach into my bag now to pull out a headshot, I feel such a surge of adrenaline. I have this secret feeling like I'm not just about to show off a photo of myself that I'm hoping will fit the mold; I'm revealing the product of a whole day of experiences with a person spent all over the city which was an honest project in self-discovery. And Chesher's photographs read like 100% me. There's nothing more powerful to anyone watching.
Yasmeen Jawhar, Actor
I had an incredible experience visiting both iconic landmarks and hidden treasures in NYC with Chesher Cat while shooting my latest professional pictures and head shots. Chesher has incredible instincts and fresh ideas that come about with a wonderful collaborative process that includes a magical combination of forethought, spontaneity, and innovation. I am so happy with all of the pictures and have had so many amazing options to choose from that it is hard to narrow down! Thanks so much!!
Taylor Richardson, Actor
Headshots can be daunting......unless you're shooting with Chesher. Most headshot sessions are missing one vital thing - spontaneity. Shooting with Chesher is spontaneous x10! And not only will you walk away with great headshots but editorial shots which every actor needs. So if you want a session that will put you at ease and bring YOU to your pictures, then I HIGHLY recommend Chesher.
Jodie Bentley, Actor/Producer
Shooting with Chesher was great! She really takes her time in finding really unique and personal perspectives. I never felt rushed as we spent a better part of the day diving through my personal wardrobe and journeying to interesting locales. That extra time really helps in finding a comfort zone and bringing out the best version of you. Chesher is a true creative, seeing opportunities in the coolest and unexpected places. The photos are fantastic, they really resonate, and I have so many options it's become difficult to figure out what to use!
Ryan Caldwell, Actor/Producer
Working with Chesher was an absolute blast! She has such a great eye for the most unique shots, and she captured sides of me that I didn't even know existed. We honestly had so much fun, that it didn't feel like a photoshoot at all - I felt like I was hanging out with my friend.
Kabir Chopra, Actor/Director
What I loved most about Chesher was not knowing what to expect but experiencing a result beyond my expectations. By calling it a photo adventure day, you know exactly what you are in store for. An adventure. She takes the time to get to know you and what you are looking to achieve before agreeing to photograph you. This made our day so enjoyable. The locations she found along the way came naturally and her ability to not only capture the perfect image, but also the lighting, shadows and background at just the right time, are incredible. She knew how to make me feel comfortable in situations she knew would make for the best photos. I enjoyed my first photo adventure day in LA so much, we did another one in NYC.
Tim McDonald, Entrepreneur
Facing the lens of a camera is one of the most unbearable tasks I can experience and each time someone asks for a headshot, I wince. Nothing is more unappealing to me than the fuss that goes with getting one decent image. Thankfully, Chesher takes all the pomp, puffery and pretense out of the shoot. Embarking on an hours-long session is not something I find enticing, but I could have just as easily been spending the day with a friend — a friend who just so happens to be able to frame magnificent pictures at any given moment.
Lauryn Stallings, Journalist/The New York Times
When I had my meeting with Chesher we talked about photography and acting some, but we also talked about baseball, our families, and any of our disparate interests that happened to come up. I felt that we really got to know each other and when it came to the shoot day I felt really comfortable. I love being on film, but have always hated being frozen in front of a still camera. Chesher really helped me get over that. We roamed all over the city, and she was patient enough to deal with the fact that I am generally terrible at having my picture taken. She also let me do a lot more of what I wanted than I would expect from any other photographer. She was willing to explore whatever silly ideas I had, and brought plenty of her own to the table.
I actually felt very empowered after our session, like I finally understood something about being an actor that I just didn't get before. For me, this was really about committing to my career in a way I hadn't before, and Chesher helped me navigate the process. The thought of arriving to an audition with one of her photos makes me smile.
Timothy French, Actor
Chesher listened carefully to my concerns and then found thoughtful and creative ways to make our session a fun, collaborative, and productive experience. It was more important to me that the photographs bring out my personality than make me look great, but they do both! I've never had photos of myself that I love so much. Thanks, Chesher!
Lisa Ford, Filmmaker/Professor
As a casting director, I'm not one to be on-camera, let along front and center, but I needed a headshot for casting panels and industry events. Chesher doesn't just point and shoot but creates experiences in different environments that enable the talent to be who they are. It was a learning experience for me to watch her apply her skills from shooting famous musicians to formal headshots. Frankly, my headshot is one of the very few I actually like of myself!
Jennifer Peralta-Ajemian, Casting Director
Chesher is at one with her camera and at one with the moment. She invites photography magic to appear ... then pounces on it!
Terry Rossio, Screenwriter/Filmmaker
Chesher is the only photographer I trust without question. No matter where she's standing, no matter what the light is, no matter what the angle, Chesher will get the shot – and it's a shot I'll use both personally and professionally. Thanks for making me look good, Chesher.
Max Adams, Screenwriter/Author