Photos for The Bridge Brooklyn Business News
This gallery was shot today, 6/11/18, at a few locations in Dumbo.
GALLERY 1:
They are currently washing under the Manhattan Bridge on the Brooklyn side. I believe this is why have closed areas of the Brooklyn Bridge Park has installed all the scaffolding over the rock climbing, the dog park, the walkways and have closed the beach and some of the lawns. There's a 28 second video below the gallery, it shows how their apparatus moves under the bridge...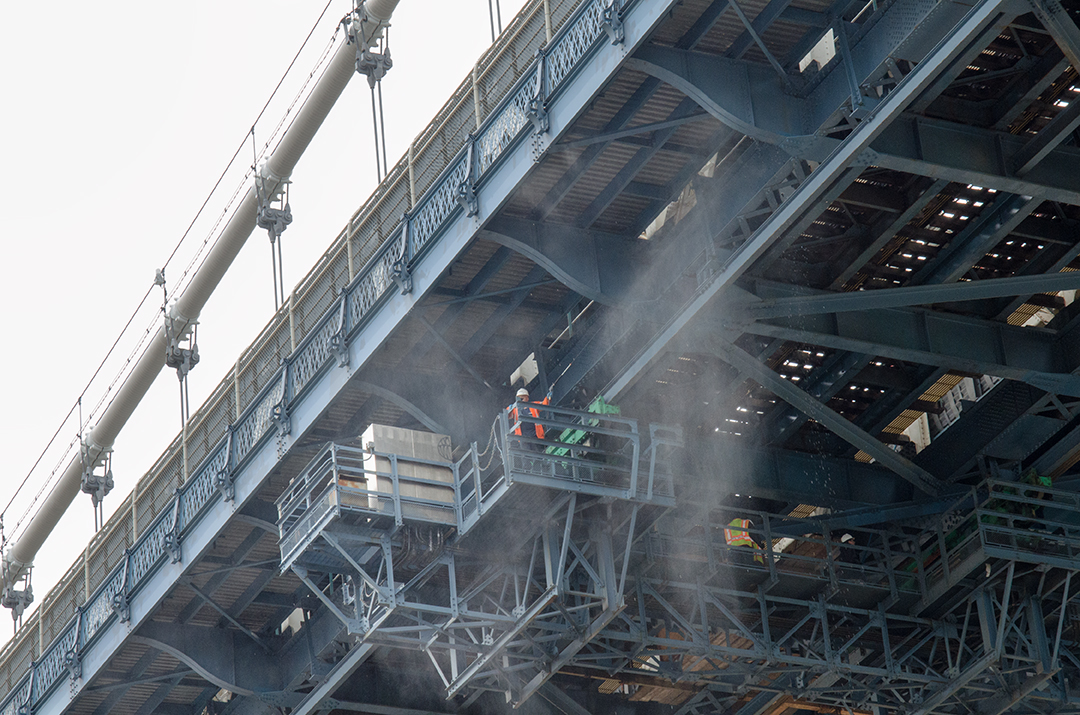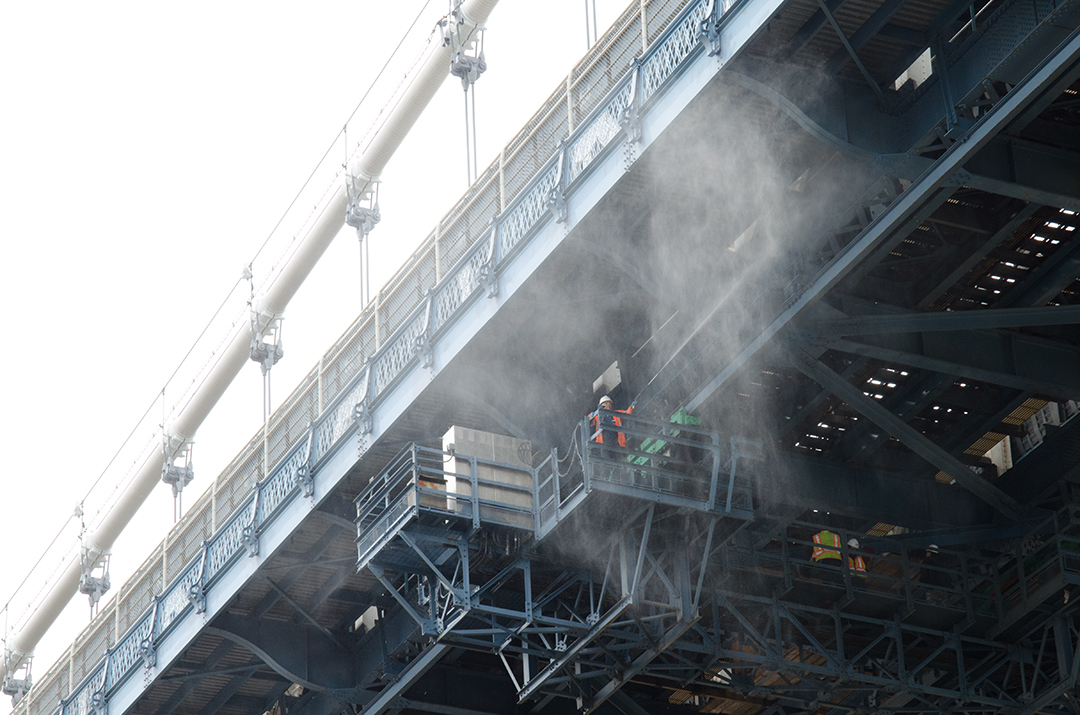 GALLERY 2:
Construction in Dumbo. They are titled.